Sleevage in progress
One sleeve down and one approximately 1/3 to 1/2 complete (must finish second sleeve tonight):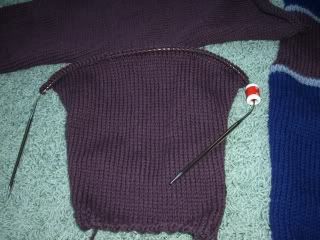 The front completed, and the back (plus the ends are woven in, good car task if there ever was one.):


The completed sleeve and the in progress one: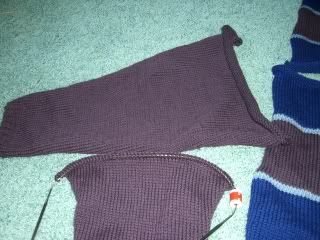 Tele-butt with a side of catnip and window staring. (oh yes, he likes to climb those curtains too).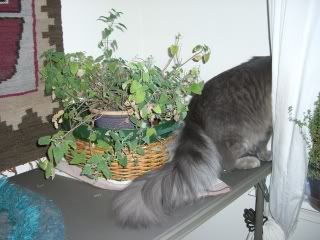 So, progress on the sweater is steady. After the second sleeve is done (tonight I hope), I sew the shoulders together, then put all those stitches that are on stitch holders onto a needle and knit the hood. Then the knitting will be done. Sleeve setting is after that, then the final seaming. I'm thinking this might take me a while, good thing I don't really have Saturday plans yet! I'm just happy to have woven in all my ends at this point!

No snow in the forecast, so expecting a hardpacked ski day at Purgatory this weekend. No powder like last week. Hopefully the moguls will still be carvable!

I'm thinking that I'll finish the VK F05 lace shawl after the sweater. Then frog the red entrelac scarf I started. Then....NO WIPs/UFOs! And I can start all over again.....