Chewed by the Cats
This used to be a single ball of Trekking XL sock yarn. Until it was Chewed byt the Cats. All in a period of 10 minutes, while I was in the same room. They sneakily took it out of my knitting bag, snuck around the other side of the couch where I couldn't see them as easily, and chewed. It. Up.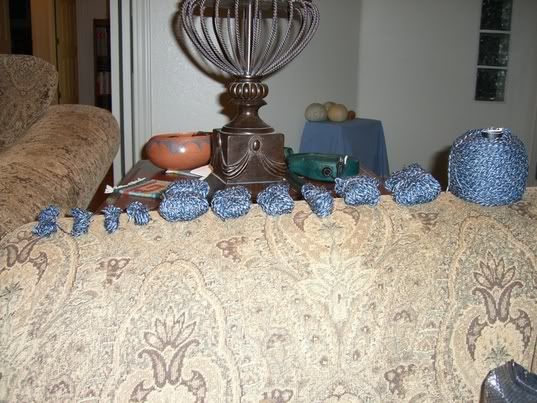 I wonder which ones did it.....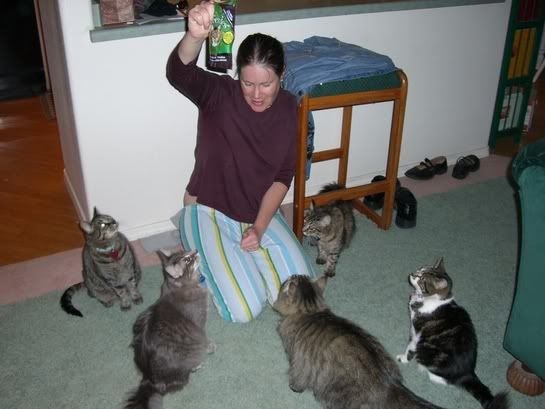 I have a suspicion. Tele and Dory. The 9 month old kitten delinquents!

Anyways, do you think I can still knit a pair of socks for Nate with it? Is it in too many pieces? Is it too much of a hassle to weave in ends on socks? Or is it bad for the socks to have originated in that many pieces of string? Help please!

Cats....dang it. (but i still love em).