Workin' on the Tank
Tank Girl that is. I finished the back half of it oh, lets see, way back in June of 05. So, in my ongoing endeavor to finish all my WIPs, as well as not spend any cash on yarn, I picked it back up on Sunday. The front half is now at the armhole shaping part, which I started last night. If all goes as planned, this should be done by the end of the weekend!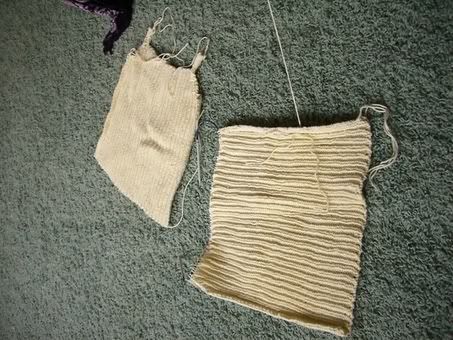 Where the armhole shaping starts...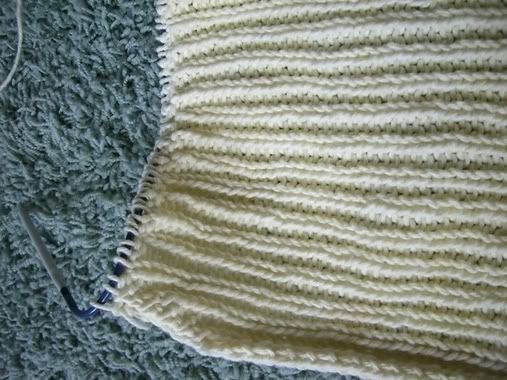 What this means. If I finish this, I will have only 2 UFOs left. The Vogue shawl, and the Entrelac scarf, which I am seriously considering frogging. The VK shawl will get done though.

Knitten Kitten training is going well. At one point last night I had both Tele and Dory sitting on/near me while I knitted, with no yarn attacks!

Other than that, Roxy from Knittyboard and I are doing a Free SP round! Since we're both budgeting now, but still want to have fun! If you're interested, click here: Free SP!