Tank girl
First off, something much cuter than me in the tank top...Tele and Dory cuddling up together, after having eaten an unknown quantity of catnip, plant to the right of cats (hence the mellow look in their eyes....).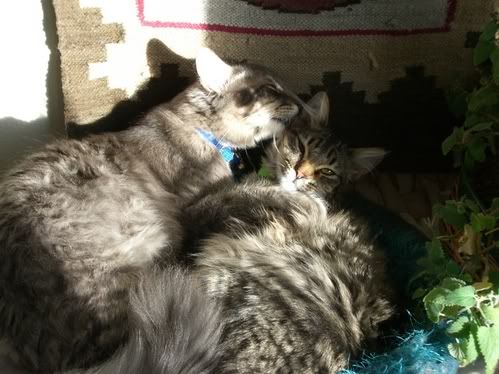 Tank Girl: hmmm. Not my favorite knitted item. It makes me look bunchy. Or pregnant. I can't decide. I'll wash and then see what it looks like. Knitted from the Tank Girl pattern with a few personal modifications (longer straps) with unknown cotton-y yarn from my stash (yarn was from my aunt, no labels).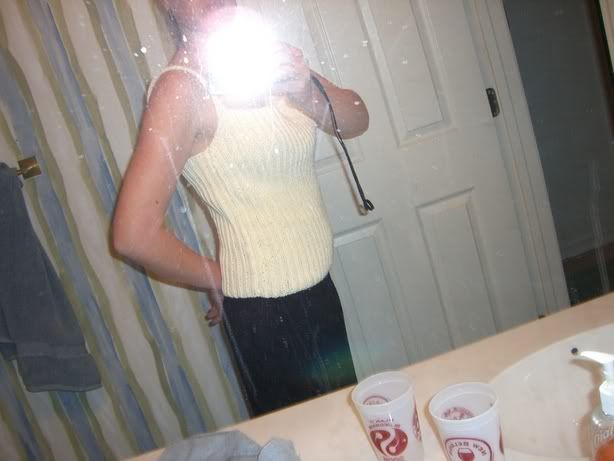 The top part....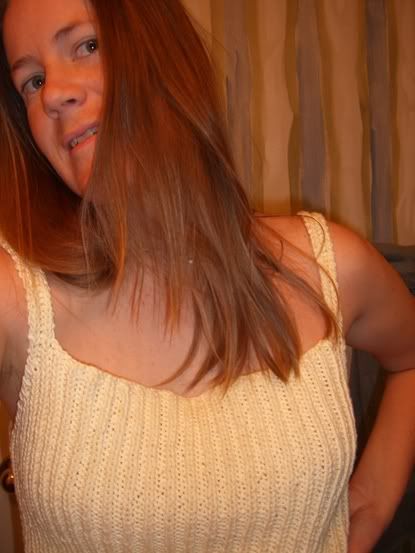 OK. Finally skied yesterday in great snow! First time all year I've felt like I was skiing for real. I'll put up some pics after I figure out how to steal stills from the video that we captured.

The Neckwarmer was awesome. I loved having it, very warm, yet breathable. Wind penetration is a factor, but I think a small fleece insert will fix that!