My first handspun yarn, and one old FO
Kitties...can't you see them plotting? Tele is looking up, while Dory looks askunder.


My Birthday scarf, knit from Noro Silver Thaw using the Dayflower lace scarf pattern. It was a quick knit, I love the way it turned out!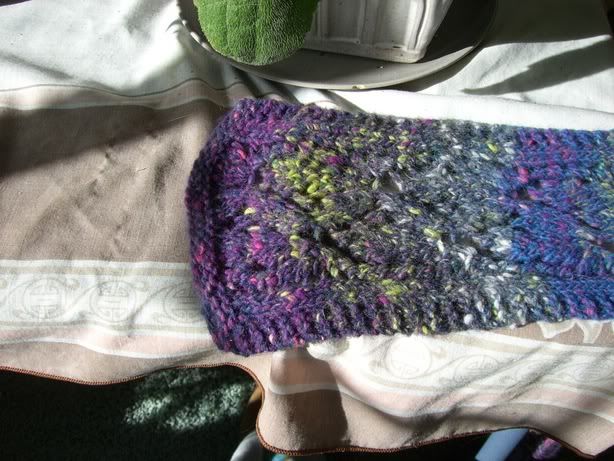 The close-up yarn. It is actually a really nice blend of purple-mauve-pink with hints of green. I got the roving from Susan's Spinning Bunny, www.spinningbunny.com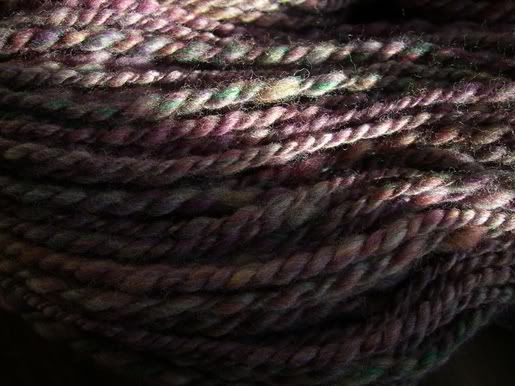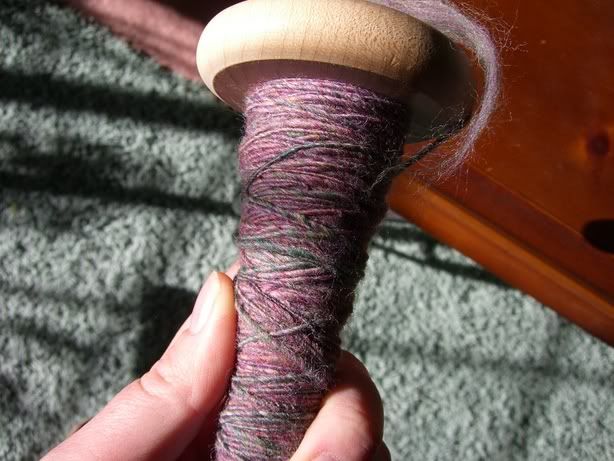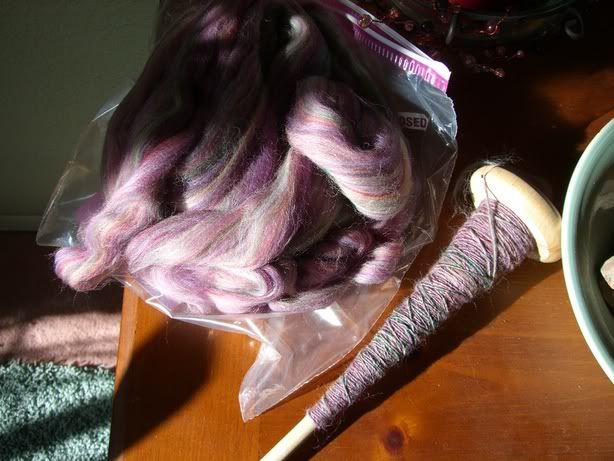 Happy New Year everyone!