I told you
That now the new camera was up and running you'd have a lot of new photolicious things to view on my blog! So here goes nothin'!

The handspun, worked up in a 3 x 3 rib: It does look kinda tweedy eh? I really love the way it knit up. Very very soft, you definitely wouldn't think wool with this merino, more like alpaca it's so soft!


Again with the handspun:


oh, yes, another one! This is destined to be a 'neck-warmer' for skiing. I'm going to put snaps on it so I can snap it around my neck like a collar. It can be folded over turtleneck style, or pulled up over the face for those super cold days when your nostril hair crystalizes on the run down!


Next up, my very first pair of knitted socks! Thanks to my awesome Knitty SP5, gidgettm! She sent me a sock-knittin' kit. Two balls of KPPPM, a pattern for simple socks, and a set of 5 sz2 DPNs. I love how these turned out! Soft, comfy, and excellent fitting!


More sockage...Dory tried to help out a little. Why do kitties love knitted wool so dang much?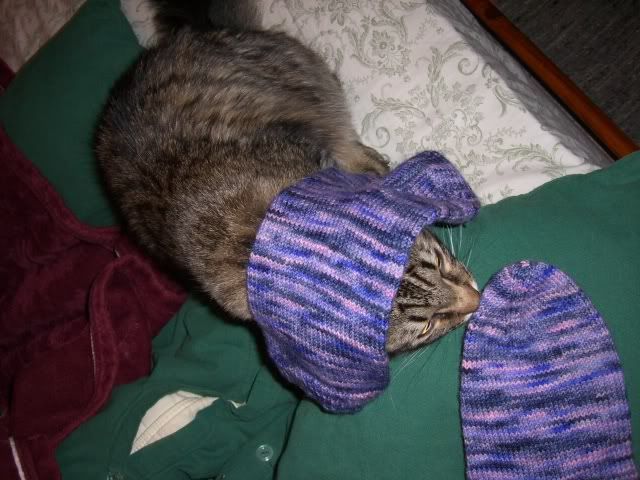 And, on my sparkle toes!


Yep, more! Told you I was obsessed!
This is a sinple garter stitch scarf I knit in the last couple of nights as a gift for my friend Andrea who watches our kitties while we're away! It was 150 stitches, 28 rows knit longwise out of two acrylic boucle blend yarns I had in my stash (from my aunt). Wilco is a cute model no?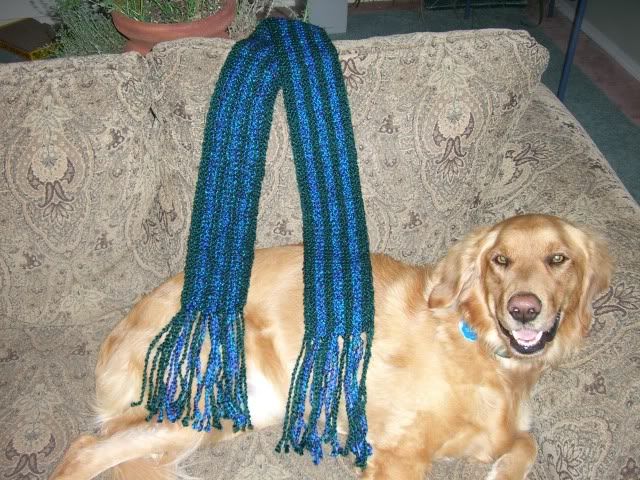 Close-up of the same: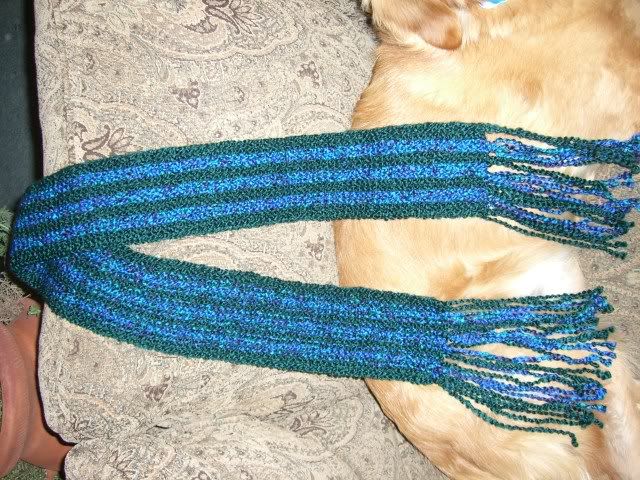 Alrighty! Hmmmm, now to think of what I can post tomorrow....