Delphinium Spun
Plying. I usually split the fiber into two equal portions, spin each portion into singles, then wind the singles into center pull balls and ply from the ball.


Drying. (in which you ignore the undies in the photo below and concentrate on the yarn only).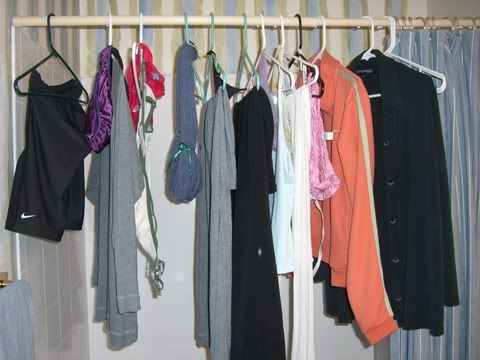 Lying.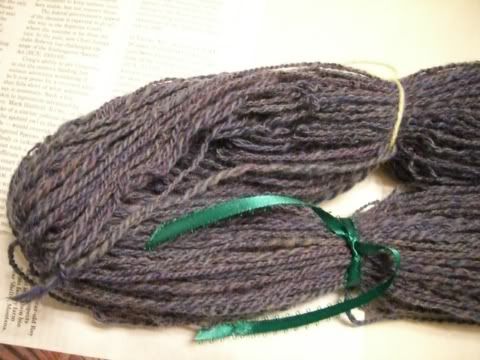 Close-up, the yarn melds color into color for a nice heathered look.


This was a nice spin! Fine merino top. Pretty, soft, colorful, easy to spin. Took me a little over a week from start to finish, working on it every evening. All in all, 235 yds of yarn! About worsted weight.

Hmmm. Knittage. I've been knitting on the Manly Cable scarf, and the baby blanket. The scarf, about 2/3 done now. The blanket? Almost all knitted up! My goal is to finish them over the weekend. I got distracted by spinning again!

Oh, I joined Yarn Harlot's Knitting Olympics too. I'll knit the Under the Hoodie from SnB. Since I have the yarn, and it WILL be a challenge for me to get it all knitted up in 2 weeks!