4.5 Inches. (of snow!)
It snowed yesterday afternoon! Four and a half inches is the official weather folks total, and it looked about that at our house. I was hoping for 6 inches, enough to get the cross country skis out on the bike trails. Lucy enjoyed poking around in it:


The sandstone bluffs in the backyard...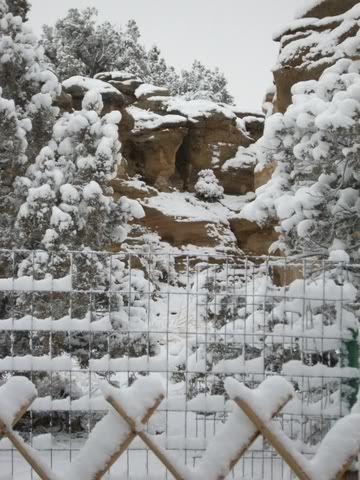 The backyard again...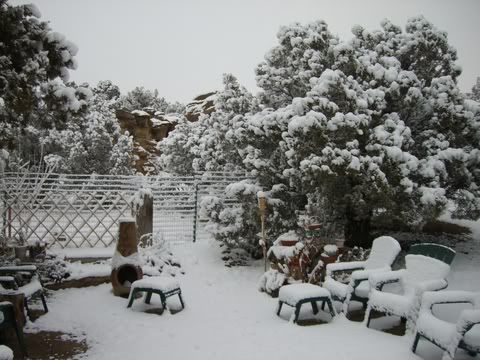 And looking out the front window.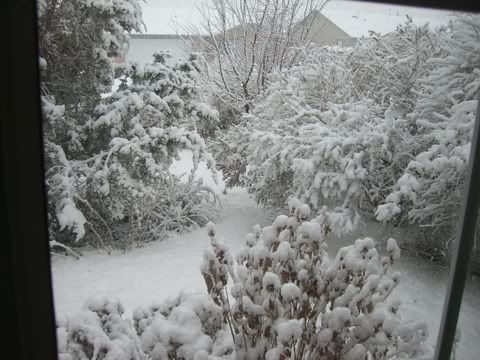 It really is pretty.

Knittage: Worked more on the baby blanket last night, I have only about an inch of fabric left to knit! Tonight I'm hoping to finish it and get some pics up!

Skiage: Will get done this weekend!